What is a POS System?
A POS system, or Point of Sale, combines hardware and software to increase the efficiency of business operations. It is the central point for all transactions for your company, including credit card processing. Frequently, Point of Sales will have capabilities to run sales reports, inventory, and is a capable employee management system.
This article examines the key components of POS systems.If you are still asking yourself "What is POS", we'll explore their important capabilities and the benefits they bring and highlight critical considerations for selecting a new POS system. In our next article, we will be talking about what POS hardware you actually need.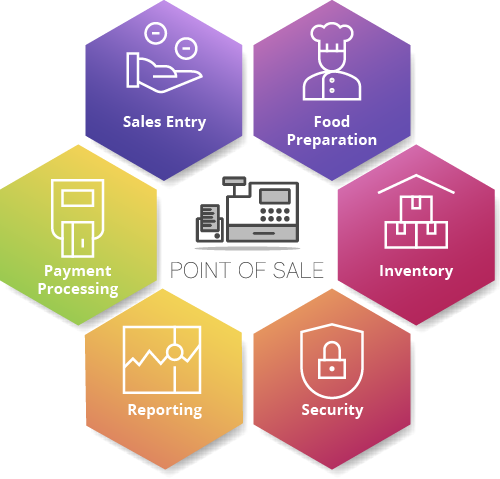 What to Search for in a POS System?
Ease of Use
The ideal POS system will save you time and make your day-to-day procedures less complicated. While having a POS with all the features you need is essential, without functionality and simplicity, those features become useless.
Most POS systems do the same thing on the surface, but how efficiently a POS performs its functions defines the experience that you as a user have. The critical roles of a POS should take seconds to minutes, not hours.
Comprehensive Reporting
Nearly all POS hardware and systems will provide basic sales data to small business owners, but the presentation of the data is what varies between POS systems. It is vital to have a POS system that will give you clear and concise data.
Your point of sale should also have the functionality to produce detailed sales reports that can identify not just your best-selling items, but also your loyalty sales, sales by payment type, and more. Additional things to consider that not all POS systems have in their software packages include labor cost reports, security & theft reports, time clock reports, and inventory reports.
Also, you should insist on having reporting that is relevant to you as an owner or manager. Reports such as hourly reports and sales by month can help you allocate your employees schedules to accommodate your customers best. Built-in accounting software is also very convenient so you do not have to export reports and you can have everything in one place.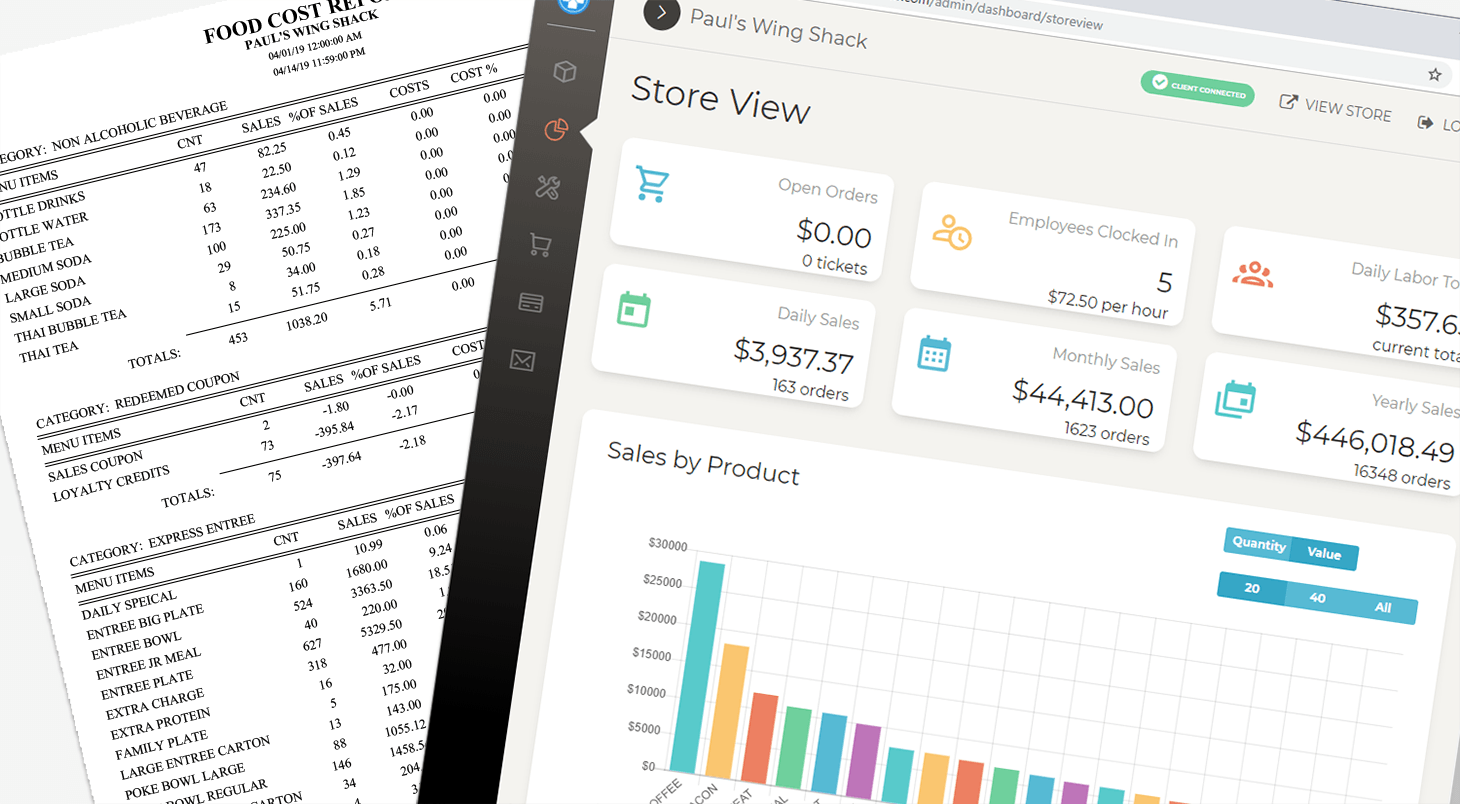 Secure Payment Proccesing
Data safety should be one of the most critical factors when you are thinking about choosing a POS system. Data theft happens all the time, we regularly see news reports about large corporations being hacked, and if the large corporations can be hacked, any small business can be hacked. In our professional experience, we have discovered malware that explicitly targets POS systems to harvest credit card numbers. When approaching a POS, you must confirm that your data is protected by ensuring that the provider has EMV technology (or utilizes end to end encryption) and that they are PCI compliant.
Employee Management
One of the most useful benefits of a POS system is being able to combine multiple business functions into one system. Employee management allows owners and managers to track hours and attendance of employees, and run reports to see exactly how many hours those employees have. This is ideal, it allows business owners and managers to control and manage overtime and labor costs.
You can integrate your payroll directly to the POS system to have all employee hours automatically transferred to your payroll. Employee management systems also can schedule your entire team, so each employee knows what they are doing, and you can plan weeks in advance.
Each employee can be given specific permissions to access only parts of the point of sale that are necessary for their position. For example, a cashier may only have the ability to ring up sales while a manager might be allowed to process discounts. The permissions for each job role can be tailored and applied to every employee. This helps protect sensitive information and prevent employee theft.

Inventory Management
A point of sale inventory system allows a business owner to streamline inventory management and counting. An employee or manager has to count your goods initially and put them in the system; then the system will take care of everything else, for every product that a customer buys (or returns) the POS will keep track of your inventory. If you have a restaurant, you may be able to create recipes where if a customer purchases a product with multiple items, it will remove all of those items. Moreover, all inventory reports will be available at a glance for you to ensure you have all product in stock. Reports commonly available include the cost of goods reports and profitability reports.
24/7 Customer Support
As reliable as most technology is nowadays, errors and malfunctions can still occur with your software. What if you need help setting up a new monitor? Or your system gives you hardware problems before your evening rush? The company you choose should have experienced American technicians who can help you in a hurry when necessary. Before selecting a POS, ensure that you have the help you need when you need it.
---
Are you interested in learning more? Here are some additional features you should consider when purchasing your POS.